IN BRIEF
. . . short articles in their entirety from various ASCP fields

CHURCH MULTIPLICATION CONFERENCE
In November the Alliancefor SCP hosted its first "Church Multiplication through Partnership" conference in the US. Dallas, Texaswas the venue for the gathering which welcomed 125 church and mission agency representatives.
Also participating were national church planting leaders from Belarus, Bulgaria, CzechRepublic, Romania, Russiaand Ukraine.  Attendees were treated to presentations by Nik Nedelchev, President of the European Evangelical Alliance; Ted Noble, President of Greater Europe Mission and representatives of organizations like United World Mission, Global Missions Fellowship, Bible League and the International Mission Board.  The purpose of the conference was to envision participants for saturation church planting and for partnering with the Alliancefor practical application of SCP principles in post-communist Eurasia.
Here are some quotes that typify the response of conference participants . . .
"Extremely practical."
"Well planned, well focused, well implemented . . . I would travel half the world to hear people (nationals) of the caliber you brought."
"All (breakout sessions) were good because there were quality presentations followed by interaction with Q & A."
"I feel like I was able to learn principles that will help us as we look at strategic questions for our organization.  The conference served as an excellent stimulus to raise the questions we need to wrestle with. Thanks."
"The content of the conference was so good I wanted to be in every session."
In the end church and agencies were challenged to make a new or renewed commitment to the Alliancepartnership.  Click here to view the recently revised ASCP Partnership Agreement presented at the conference.

Merry Christmas!
from
The Alliance for Saturation Church Planting

IN DEPTH
. . . more extensive articles found via link to the ASCP website

Dr. Bob Snyder, MD is president and founder of International Health Services, headquartered in Budapest, Hungary.  The vision of IHS is to equip medical professionals to and share the reality of Jesus and principles.  In a recent edition of "Lessons Learned from the Journey," Dr. Snyder shares a compelling story that answers the question The Church-A Building?
IN PLAY
. . . articles which encourage interaction on various topics related to SCP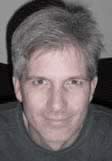 "SCP MINISTRY IN RUSSIA"
by Daniel Downey
Daniel Downey (and wife Lisa) live in Zagreb, Croatiawhere Daniel serves as Area Director for United World Mission.  The Downeys mobilized church planters in Central Asia for five years before moving to Croatia. Recently Daniel conducted interviews of both cross-cultural SCP workers and national church planting leaders. Daniel summarizes the results of his research in the article "The Future of Saturation Church Planting Ministry in Russia."
To interact with Daniel on his thoughts about the future of SCP ministry in Russia, please email Daniel at downeys@myrealbox.com.
Questions?
North America
Bernie Miller, Assoc. Director
P.O. Box 843,
Monument, CO 80132
Tel: (719)488-4172 or
(800)649-2440
Email: BMiller@gemission.com
Field
Jay Weaver, Director of Field Ministries
1111-Budapest Budafoki ut 34/B, III/3 Hungary
Tel: +36 1 466-5978
Email: Jay.Weaver@WorldTeam.org