IN BRIEF
. . . short articles in their entirety from various ASCP fields

CHURCH MULTIPLICATION LEARNING COMMUNITY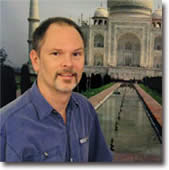 is the new name of the Alliance for SCP's annual gathering. This year the CMLC takes place in Budapest, September 16-18, and will feature guest presenter David Garrison. Garrison is recognized around the world as a pioneer in the understanding of Church Planting Movements. David will be sharing conclusions from his latest research on the topic, and offering illustrations/concepts from his recently published book Church Planting Movements: How God is Redeeming a Lost World.
Dr. David Garrison, Vice President for Global Strategy for the International Mission Board
Click here for more details and registration information
IN DEPTH
. . . more extensive articles found via link to the ASCP website

What is the role of missionaries in Church Planting Movements? Follow this link to read an excerpt from Garrison's book on this important question.
IN PLAY
. . . articles which encourage interaction on various topics related to SCP

Interested in having David Garrison answer YOUR question about Church Planting Movements? Whether you will attend this year's CMLC or not, the Alliance will pass along your specific question to Garrison for his interaction in September. Please email your question to Jay Weaver, and we will record Garrison's answer for you as best we can.
UPCOMING EVENTS
Church Multiplication Learning Community
(formerly Alliance Field Leaders' consultation or AFL)
September 16-18, 2004
Hotel Platanus, Budapest, Hungary
Featuring David Garrison, author of Church Planting Movements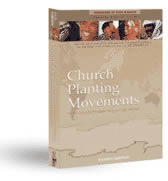 Hotel Reservation line August 2
Questions?
North America
Bernie Miller, Assoc. Director
P.O. Box 843,
Monument, CO 80132
Tel: (719)488-4172 or
(800)649-2440
Email Bernie Miller
Field
Jay Weaver, Director of Field Ministries
1111-Budapest Budafoki ut 34/B, III/3 Hungary
Tel: +36 1 466-5978
Email Jay Weaver